On the vineyard, from one plot to another, the same grape variety gives different expressions. By focussing on a plot-based farming and small yields, we expose all the nature of this generous terroir.
Combined with a farming method in total harmony with its natural environment, each vine stalk thrives to give the best of what nature offers us the best.
Towards an organic farming
The vineyard is set on a location with a biodiversity classified as Natura 2000. Amid this rich fauna and flora, we blend ourselves into the setting so that human intervention does not interfere with the balance of this natural setting. In organic conversion, we focus on environmentally friendly methods with small yields, more and more manual operations while letting nature take its course in the most natural way as possible.
A plot-based vinification
The nature of our terroir is revealed by small yields, on average 30hl per hectare. The different plots of the vineyard are given a particular attention with a precise monitoring of the ripeness of the grapes so as to launch the harvest at the right time. Harvested and separated, each plot is vinified separately to give a single-varietal vinification. Depending on the vintages, some wines are put into oak barrels to offer deeper wines with a ageing period of 3 to 5 years. The blending is made in the year before the bottling.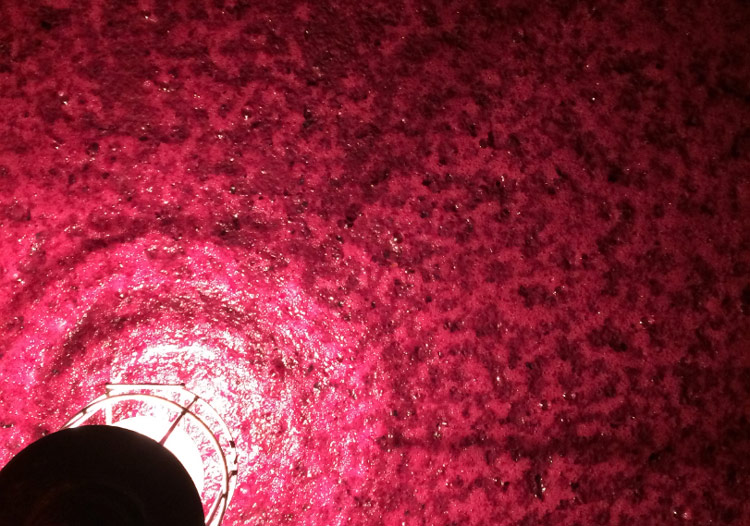 Precise and elegant red wines
In the AOC La Clape appellation, our red wines breathe in the garrigue with these grape varieties which are characteristics of the south of France such as Syrah, Grenache, Carignan and Mourvèdre. Their advanced ripeness, combined with the time spent ageing them, results in soft tannins, brings smoothness, harmony and elegance.
Discover